"It was you who put your heart on the line. It was you who stepped forward
to defend someone you love. It was you, on a worldwide basis, who supported me
as my army, my soldiers of love. You were always there. You are always loyal and I love you forever." ~ Michael Jackson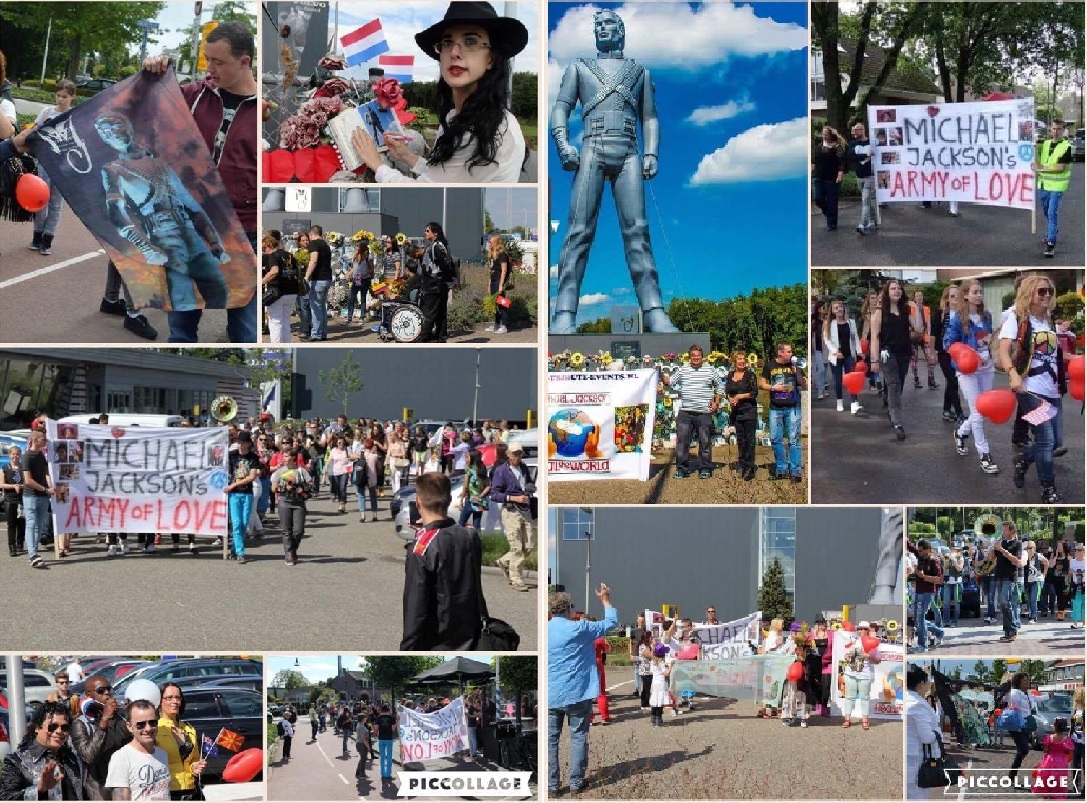 Is het jouw wens om samen met andere fans Michael's Message of Love luid en duidelijk kenbaar te maken in Best en de wijde omgeving?
Join Michael's Army of L.O.V.E. !!!
Wij vertrekken in optocht vanaf het MJ HIStory statue naar onze feestlocatie Quatre Bras. Onder begeleiding van Live MJ muziek willen wij iedereen laten weten dat Michael's boodschap nog volop leeft en voortgezet moet worden!
Neem dus je spandoeken, rammelaars, trommels en nog veel meer mee en laat van je horen en zien!
Wij zorgen voor vlaggen en ballonnen.
(Pauzeknop in rechterkolom van de pagina om achtergrondmuziek te stoppen).