"It was you who put your heart on the line. It was you who stepped forward
to defend someone you love. It was you, on a worldwide basis, who supported me
as my army, my soldiers of love. You were always there. You are always loyal and I love you forever." ~ Michael Jackson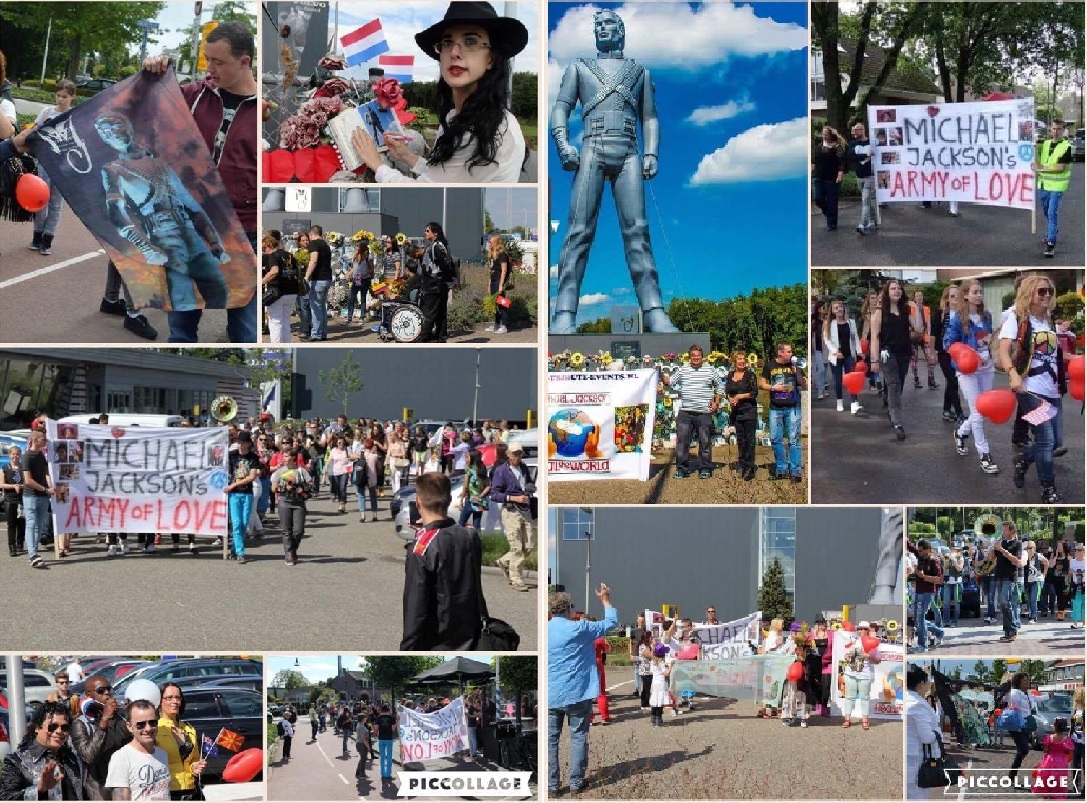 Would you like to join up with other fans to share Michael's Message of Love, loud and clear in and around Best?
Join Michael's Army of L. O. V. E. as a gift for his BIRTHDAY!!
On Saturday the 8th of September 2018 we will be walking in procession from the MJ HIStory statue to our party venue Quatre Bras. Along the way and accompanied by live MJ music we will let everyone know that Michael's message is still very much alive and has got to be carried on!
So bring your banners, rattles and drums and make sure you're seen and heard!
We will provide flags and balloons for the children.
(Click button on the right side to stop background music).
"The planet is sick, like a fever. If we don't fix it now, it's at the point of no return. This is our last chance to fix this problem that we have, where it's like a runaway train. And the time has come. This Is It. I love you. People are always saying 'They'll take care of it, The Government will, don't worry, they will'. They.., who? It starts with us. It's us. Or else it will never be done." ~ Michael Jackson