On Saturday the 29th of August 2010 MJJ-Tribute-Events, a non-profit organization, held its first Michael Jackson Birthday Party.
A CELEBRATION OF LOVE IN HONOR OF MICHAEL JACKSON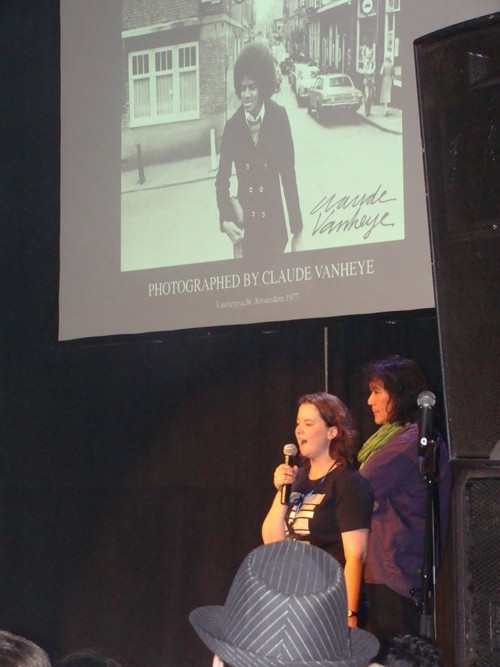 We celebrated this first day-long event at Panama in Amsterdam. It was the first time we saw Imi Rtist on stage and experienced his unique Billie Jean act. Photographer Claude VanHeye was among us with the original of the famous photo he took of Michael in Amsterdam's Jordaan District and we had our very own art gallery with lots of beautiful paintings honoring Michael.
We welcomed around 500 visitors that day; a great start to a wonderful tradition.
Growing
More successful days followed: at Casa in Leiden, The Boei in Vinkeveen, Moira in Utrecht and in 2014 our anniversary at Quatre Bras in Best. We are very proud that since then this unique and charming venue became the home for our annual Michael Jackson Global Birthday Party.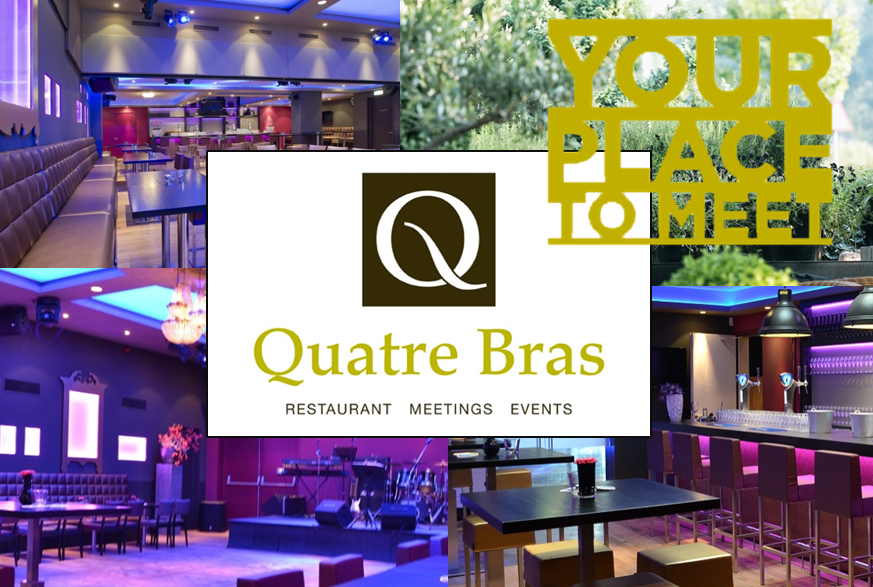 In this special year we were also fortunate enough to have François Glorieux as our guest of honor. He shared his personal memories of Michael with us and even played some of his classical MJ arrangements. Listening to his classical take on Michael's favorite number 'She's Out of My Life' was a unique experience.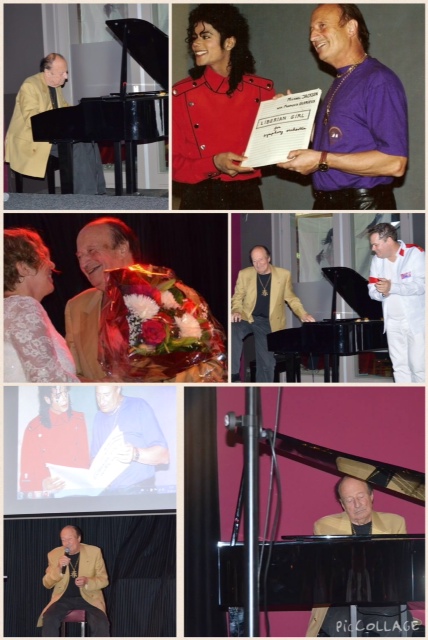 In the same year MJJ Tribute Events also put itself on the international map! The president of the influential LVH Magazine invited us to contribute an article about our successful anniversary event. We were thrilled when the article appeared on page 70 of the special limited edition of the Las Vegas Hollywood Magazine .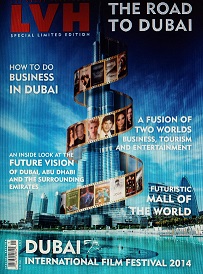 What's behind the success of the Michael Jackson Birthday Party?
It's a simple concept. This one-day event is organized by a team of dedicated Michael Jackson fans. They have a deep affection for Michael and they wish to share their admiration for him with other people who feel the same way. It's the fans who make our events so successful. Their devotion and their desire to be together and do good means this is going to be the 11th year that we can run this successful event.
In addition, MJJ Tribute Events always strives to support a good cause. The annual lottery proceeds are entirely donated to the chosen charity of the year in question.
In 2015 Het Vergeten Kind (The Forgotten Child) was selected. We were delighted to receive a lovely message from the charity in response to our donation.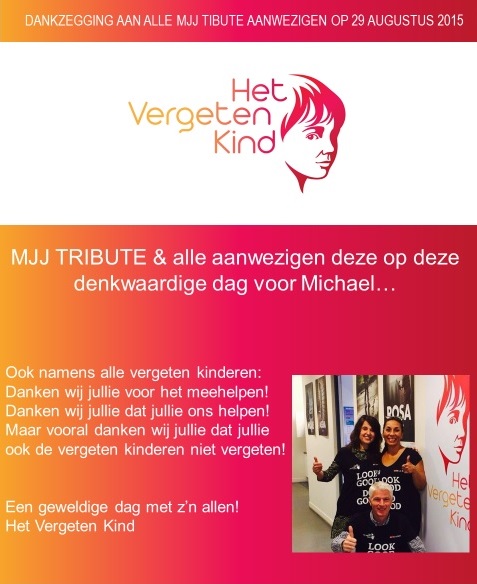 In 2016, our lotery proceeds were donated to 2 charities:
Heal the World Miracle Community Organization : the organization is inspired by Michael Jackson and founded by the then 14-year-old Happy Mbabazi, which focuses on building a better future for ailing children.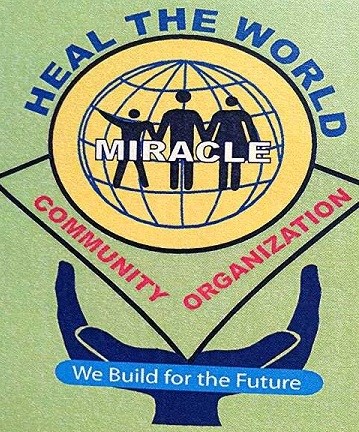 Hope for Emilia ~ Cure SMA : this action has been set up by one of our loyal fans, after it became known that her newborn daughter Emilia was struck by the very rare muscle disease SMA.
In 2017 the proceeds from the lottery went to Water for Life. Water for Life is committed to provide clean water and sanitation in countries where this is not self-evident. Behind Water for Life are the water companies Vitens, Evides Water, WML and Groningen Water. The knowledge and expertise which exists within these companies is shared with Vitens Evides International water companies in developing countries through Vitens Evides International.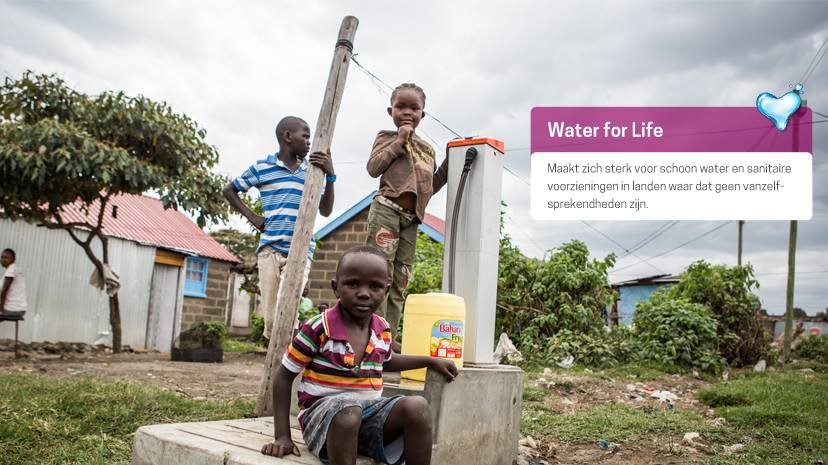 The proceeds from our 2018 lottery were donated to the Dutch foundation "Stichting Muziekids". The enthusiasm of the foundation was great and our cheque was proudly received on stage in Best! Mr. John Verbunt of Stichting Muziekids was a fantastic delegate, who even performed Michael's famous song Ben on the violin for the happy audience!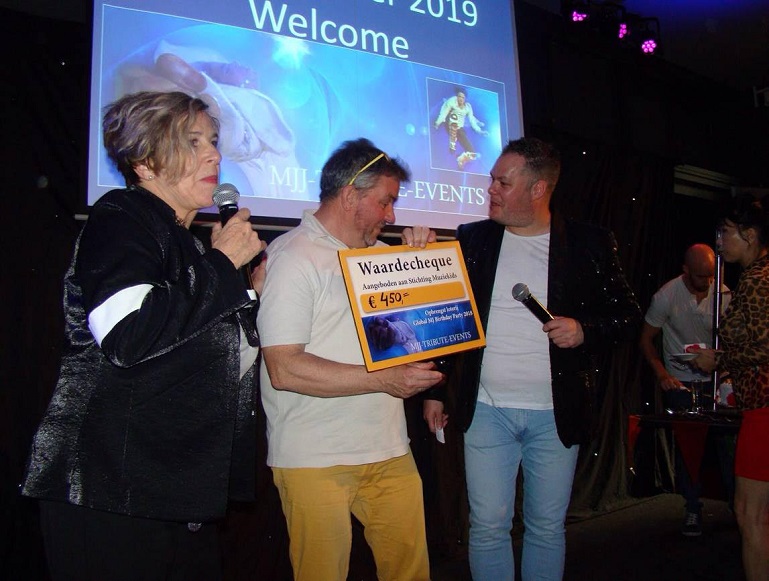 Stichting Muziekids creates the possibility to let children get acquainted with music while staying in hospital. They provide experienced music teachers, who accompany the kids 7 days a week and teach them making and playing music, individually and together.
The Muziekids Studio is a special room, where young patients, up to 18 years, can enjoy themselves musically. It's a nice place where they can forget being hospitalized and where they get a chance to make and listen music, together with other children and their studio leaders. Music gives pleasure and relaxtion and often contributes to a faster recovery.
The first music studios have already been opened and more hospitals are waiting for their own music studio. MJJ Tribute Events proudly supported this wonderful cause for children.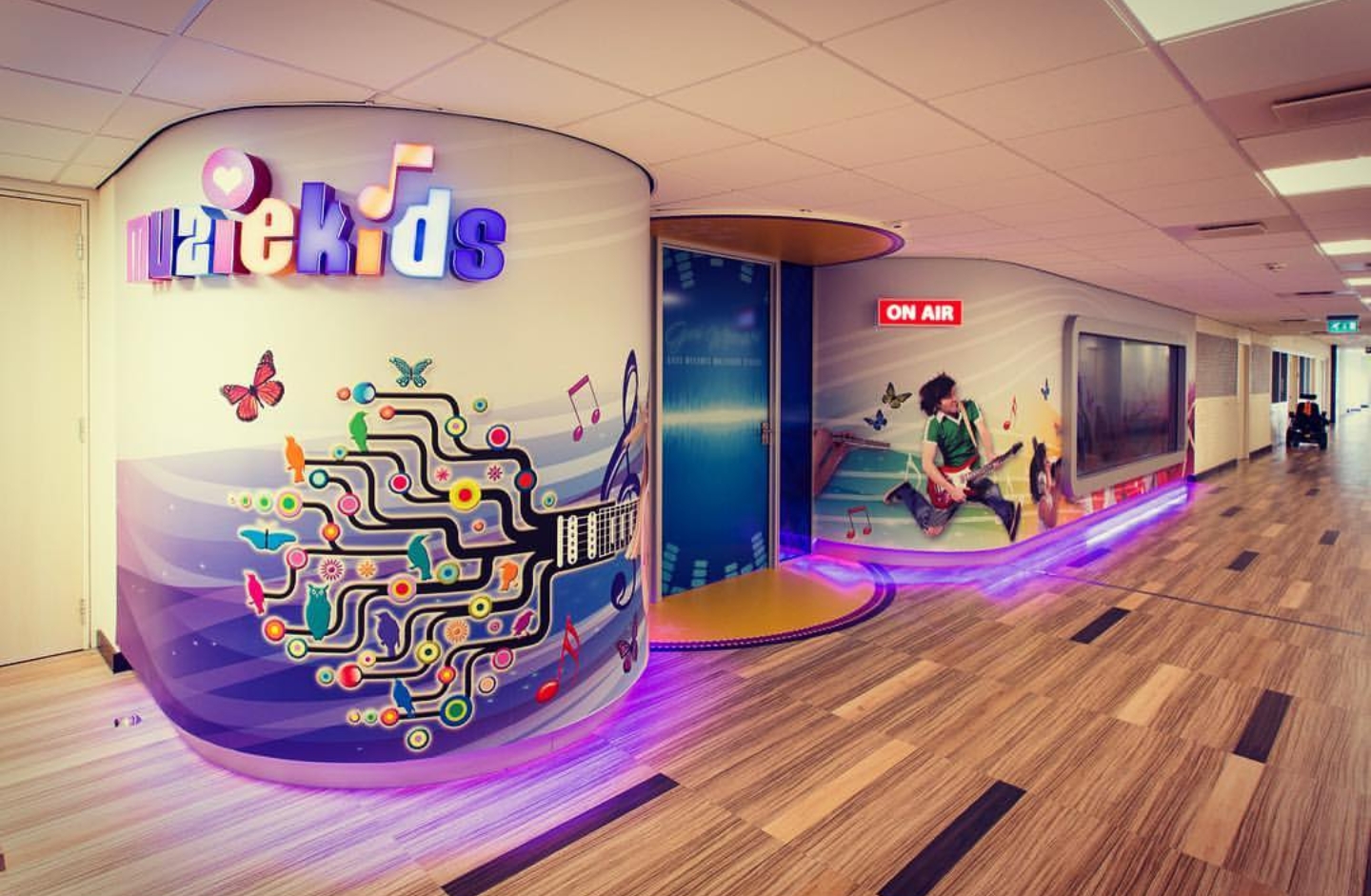 In 2019, 10 years after the unforgettable loss of world's most famous artist and humanitarian in HIStory, MJJ Tribute Events chose to support the Dee Dee Jackson Foundation, which was founded by Michael's nephews Taj, Taryll and TJ Jackson. We are proud and grateful that the proceeds from our annual lottery were personally donated to Taj for their wonderful organization which is all about the the Power of Love. We will not forget Taj's precious words of appreciation and thankfulness and we wish 3T great success with the Dee Dee Jackson Foundation and everything else they continue to work hard on!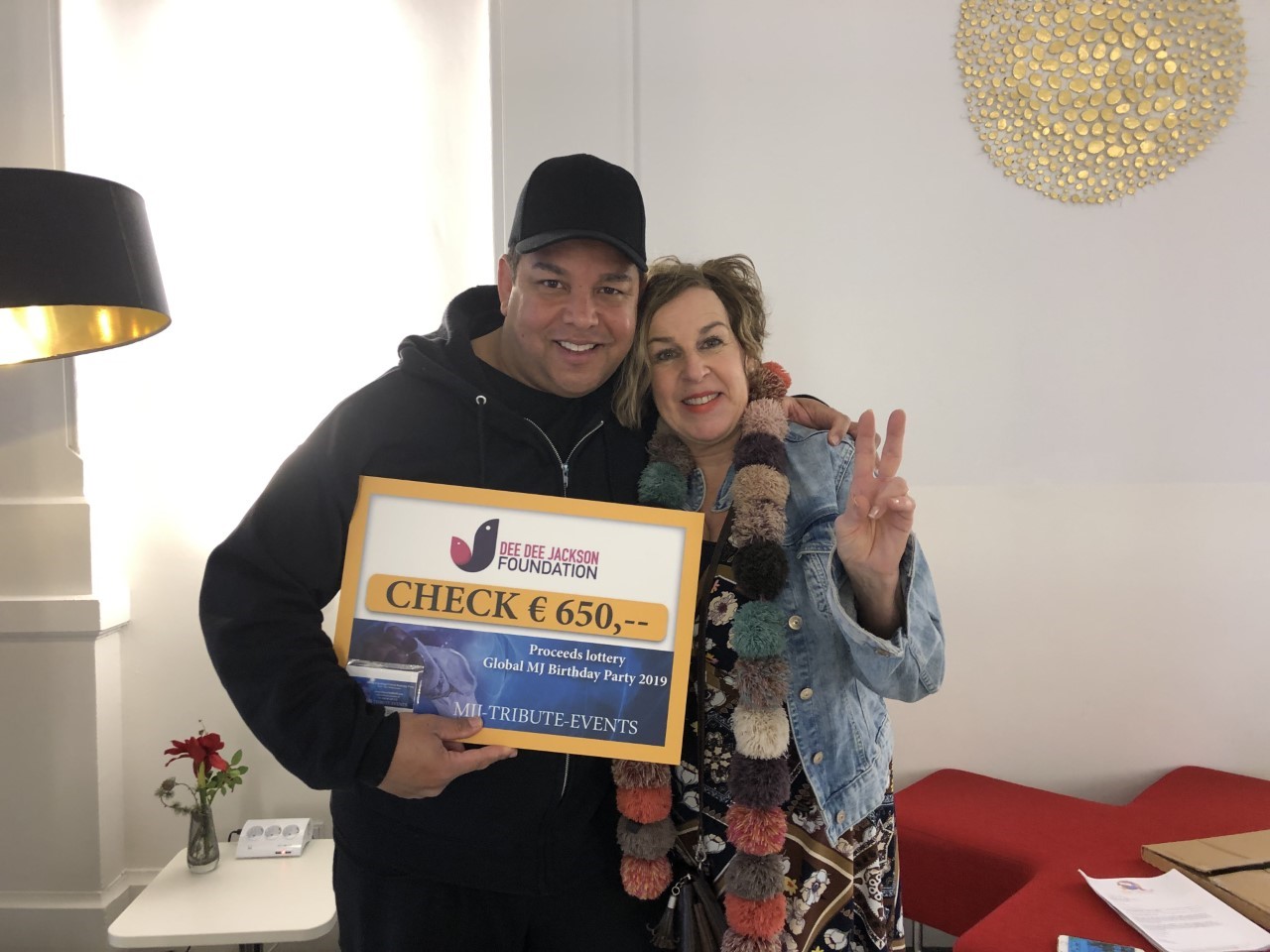 "As a mother of three boys born into the Jackson family, Dee Dee developed a deep love for music. Her passion inspired her children, Taj, Taryll and TJ, and ultimately led to the formation of their music group, 3T. In addition to fostering their love for music, Dee Dee also instilled in her sons the importance of love and charity. Following their mother's sage advise and fine example, 3T has been dedicated to building a meaningful and lasting pathway of philanthropy. Their mission is to make their mother proud by continuing her legacy of love and charity. Taj, Taryll, and TJ have launched a non-profit organization entitled The Dee Dee Jackson Foundation in hopes of doing just that:" https://www.ddjf.org/

Like every other year in 2020 MJJ-Tribute-Events selected a "charity of the year" on behalf of Michael's soldiers of love and this time our choice fell on the Heal Los Angeles Foundation.
On its website one can read that "The Heal Los Angeles Foundation's mission is to improve the lives of young people in Greater Los Angeles by creating impactful programs that will help them pursue their dreams while building fundamental life skills" and that Heal Los Angeles started as a student service organization in 2016 with John Muto and Michael Jackson's first-born Michael "Prince" Jackson Jr. as Co-founders.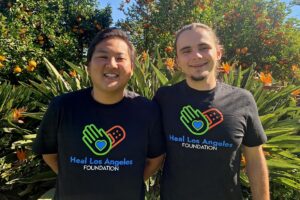 The Heal Los Angeles Foundation works hard encouraging students to be fit and to develop a healthy lifestyle. Through their successful Virtual Cooking Class they strive to help participants develop essential cooking skills, learn about healthy, nutritious ingredients and make informed food choices. Family participation by encouraging family involvement is promoted and the cooking program aims to foster healthy cooking habits and eating behaviors within households. "It provides opportunities for shared experiences and promotes family bonding through cooking and eating together, thereby enhancing overall nutrition and strengthening family relationships." How wonderful is that!
MJJ-Tribute-Events is also impressed by Prince's and John's great efforts to help the poor and the homeless by personally and selflessly handing out meals in the streets of Los Angeles on a weekly basis. We can say that we have proudly donated our lottery proceeds of the 2020 MJ Global Birthday Party in Best to the Heal Los Angeles Foundation and we are very thankful for the enthusiastic response that we were happy to receive from both Prince -through John, todays President of the Heal Los Angeles Foundation- and John. Also on behalf of Michael's soldiers of love who participated in the lottery, we wish the Heal Los Angeles Foundation a great success with their continuing philanthropic works and tireless efforts for the people of Los Angeles!
In 2021/2022 we chose the foundation Children of the Food Bank as our Charity of the Year.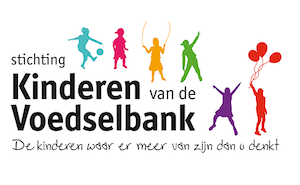 As many as 1 in 9 Dutch children lives below the poverty line in a well-developed country as The Netherlands! Due to the dark and forceful rules imposed on everyone, quite a number of our guests have not been able to join our 2021-event in Best, especially fans from abroad. For this reason we had to decide to skip this significant part of the 2021-event and instead MJJ-Tribute-Events sent its own donation to the "Children of the Food Bank". In addition, all proceeds of the 2022 lottery have been donated to the "Children of the Food Bank". Regardless of the reason why people end up at the food bank; children are the unsolicited victims and they experience a lot of difficulty during such hard times.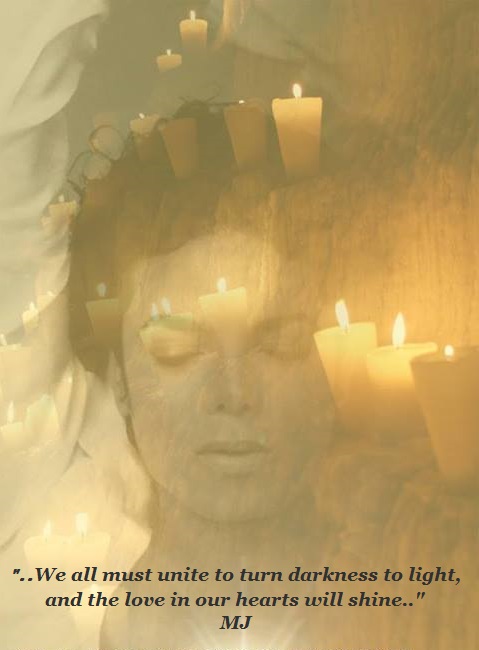 The win-win concept is the success of the annual Michael Jackson Birthday Party. A concept which we hope will last for many years and hopefully can further develop what Michael so much longed for: Love, Peace and Unity!